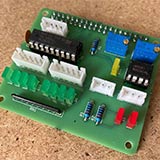 Feb 19, 2021, 10:37 PM
The clock has been running for quite a while now without any problems. However, one small thing still bothers me. The Hall sensors tend to oscillate. Therefore, I have redesigned the electronics from scratch.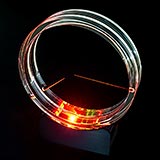 Nov 1, 2020, 12:56 AM
Finally beautiful rings of acrylic for the clock! Perfectly polished and a real eye-catcher. With the new case it looks really pretty on the shelf. I think all the work was worth it. But of course there is potential for improvement.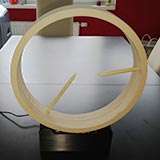 Mar 18, 2019, 3:33 PM
From the idea to the product. Here I would like to introduce you to my designer table clock, which is now actually finished after a few weeks of development. It comes mostly from the 3D printer and is controlled by a Raspberry Pi.