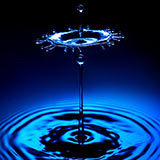 May 10, 2021, 12:14 PM
Photographing water drops doesn't have to be difficult. With my new control device, it's easy to take beautiful drop on drop photos thanks to the touch screen. Just plug in your camera, flash and valves and go.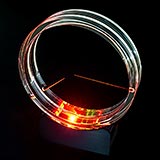 Nov 1, 2020, 12:56 AM
Finally beautiful rings of acrylic for the clock! Perfectly polished and a real eye-catcher. With the new case it looks really pretty on the shelf. I think all the work was worth it. But of course there is potential for improvement.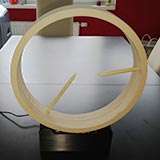 Mar 18, 2019, 3:33 PM
Von der Idee zum Produkt. Hier möchte ich euch meine Uhr vorstellen, die nach einigen Wochen Entwicklungszeit nun tatsächlich fertig geworden ist. Sie stammt größtenteils aus dem 3D-Drucker und wird von einem Raspberry Pi gesteuert.