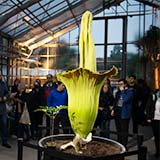 May 30, 2022, 11:17 PM
Great excitement in the Botanical Garden of the University of Vienna. After three years the Amorphophallus titanum blooms for the first time in Vienna. Of course I had to see this rare event on the spot.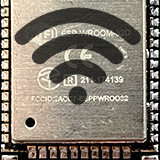 May 16, 2022, 8:21 PM
How can a headless device be connected to a WLAN network? One possibility is SmartConfig, which makes provisioning very easy via smartphone. With this library for the ESP32, you only need a few lines of code to connect the device to the network.