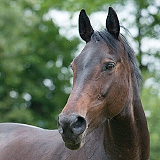 Jun 14, 2010, 7:44 PM
Christiane Slawik is one of the best known animal photographers and regularly offers photography courses in Germany, Austria and Switzerland. A nice opportunity for me to gain experience in horse photography.
Mar 15, 2009, 7:44 PM
Once work with a really famous photographer. That's probably what many photographers dream of. Exactly this dream I have now fulfilled: A two-day nude workshop with Manfred Baumann! I would like to report on my experience here.