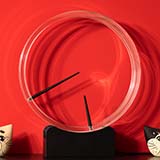 May 22, 2022, 1:52 PM
The Raspberry Pi is now largely obsolete for me. It has become too expensive and completely oversized for many tasks anyway. Now the new generation of the Zyklochron is ready. Besides the microcontroller, some other things have also changed.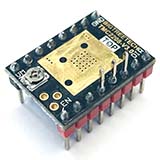 Apr 19, 2022, 8:31 PM
The TMC2208 stepper motor driver from Trinamic is considered the reference as far as noise is concerned. Therefore I have developed a component for the ESP32, with which the TMC2208 can be controlled very easily via the UART interface.